This week's stress relief of choice is brought to you in the form of melty, sweet and salty bourbon vanilla ice cream with bacon brittle. Oh lawdy, this stuff's good.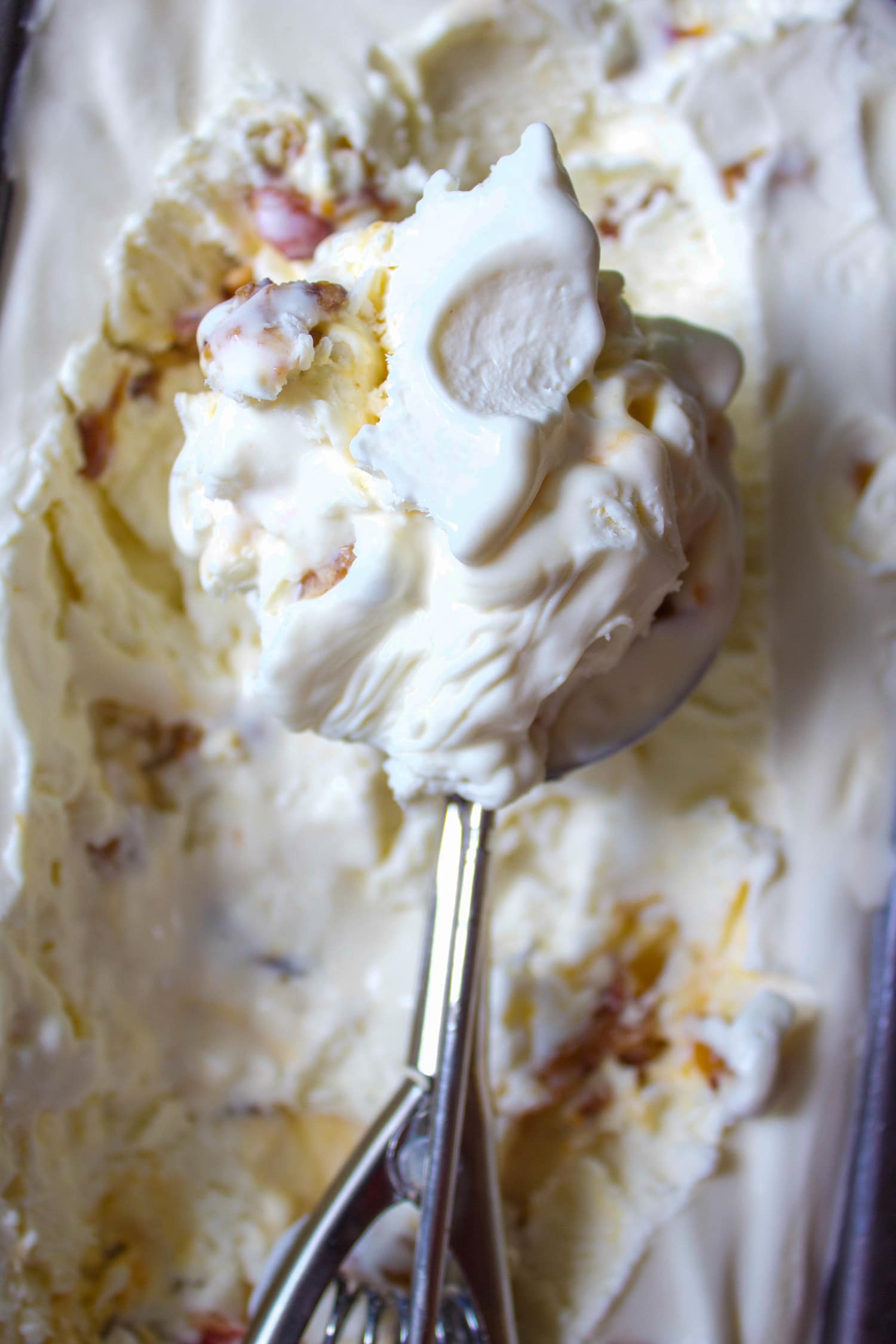 I may have to hang up my apron after this one. And by hang it up I mean buy a bigger one because I'm fairly certain I ate three fourths of this by myself in two days. But it's fine. This recipe is everythaangg. Like everything I love in my life scooped up in a smooth and creamy, sweet and salty bowl of pure comfort. The larger the bowl, the better.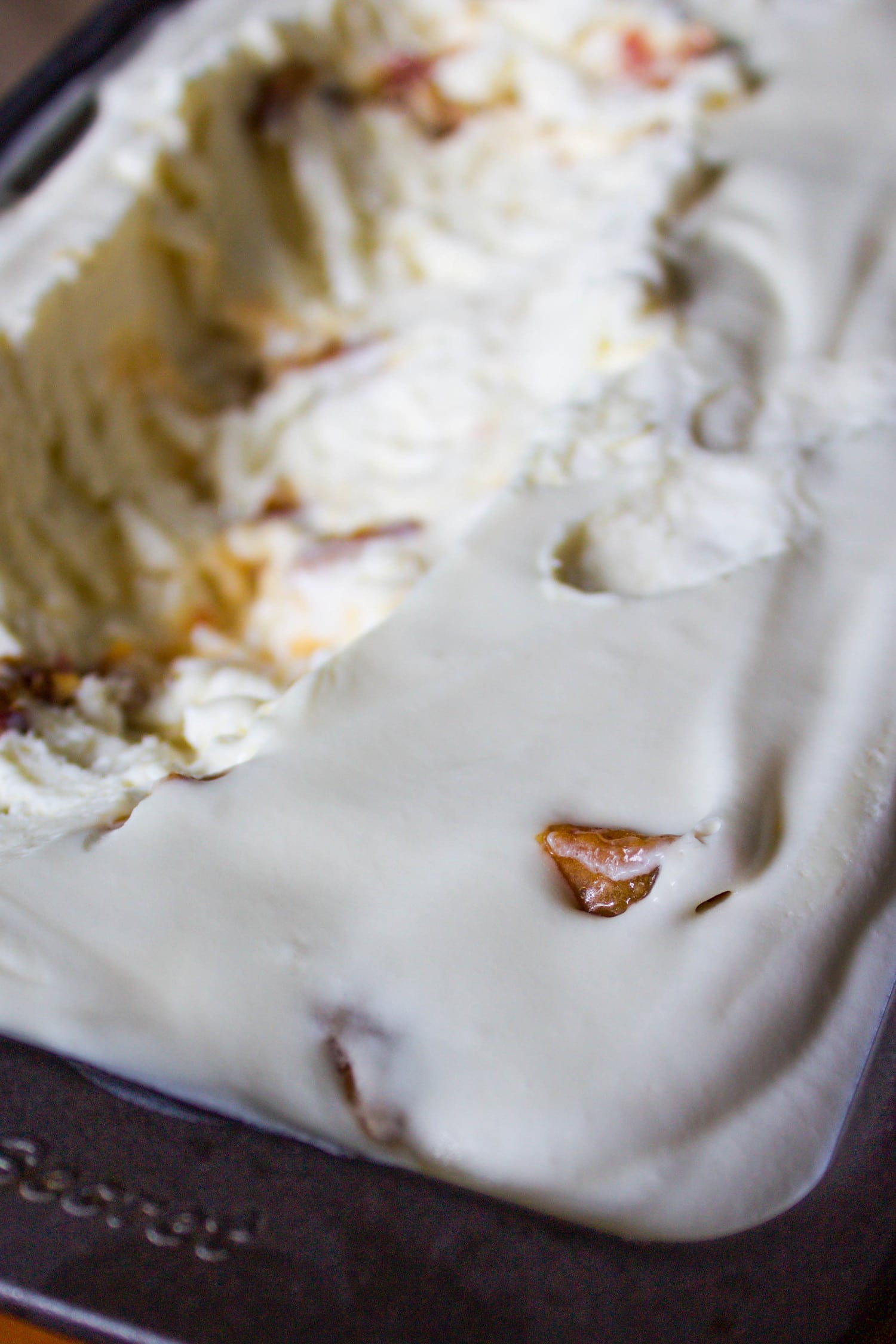 The base of the ice cream is quite simple. Two ingredients actually. Heavy whipping cream and sweetened condensed milk. From there I added vanilla and bourbon. Which by itself is the bomb. But, wait! The best part of this ice cream is the bourbon bacon brittle crunched up and folded in like little surprises of crunchy, salty goodness.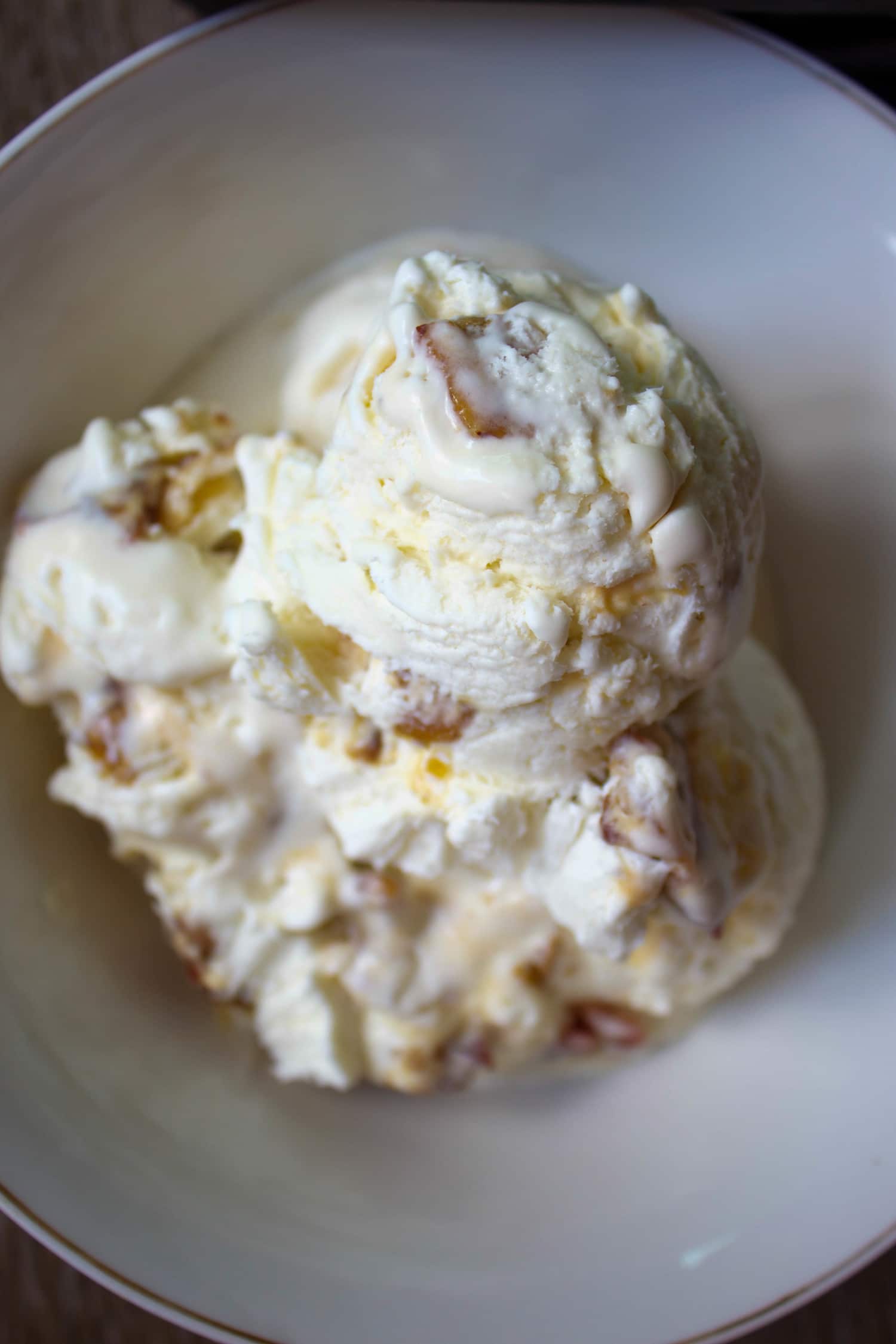 I have a confession, I love to sing. Like all the time. In the car, the shower, at church and in the kitchen. While whipping this ice cream up I couldn't help but sing Ice Cream Paint Job. "Yeah buddy, rollin like a big shot Chevy tuned up like a Nascar pitstop." Fresh paint job….no? Okay I'm done. But you get the point, I like to sing, or rap. If you don't know that song, here it is. You're welcome.
Chels and I sat in my car for a solid 2 hours when we were 17 and learned to rap that entire song. I'm not super proud of it because I've certainly heard better songs, but it's fun and even more fun to rap and prove to everyone we know it! Which is why I couldn't help myself but relive that moment as I was making this delicious creation.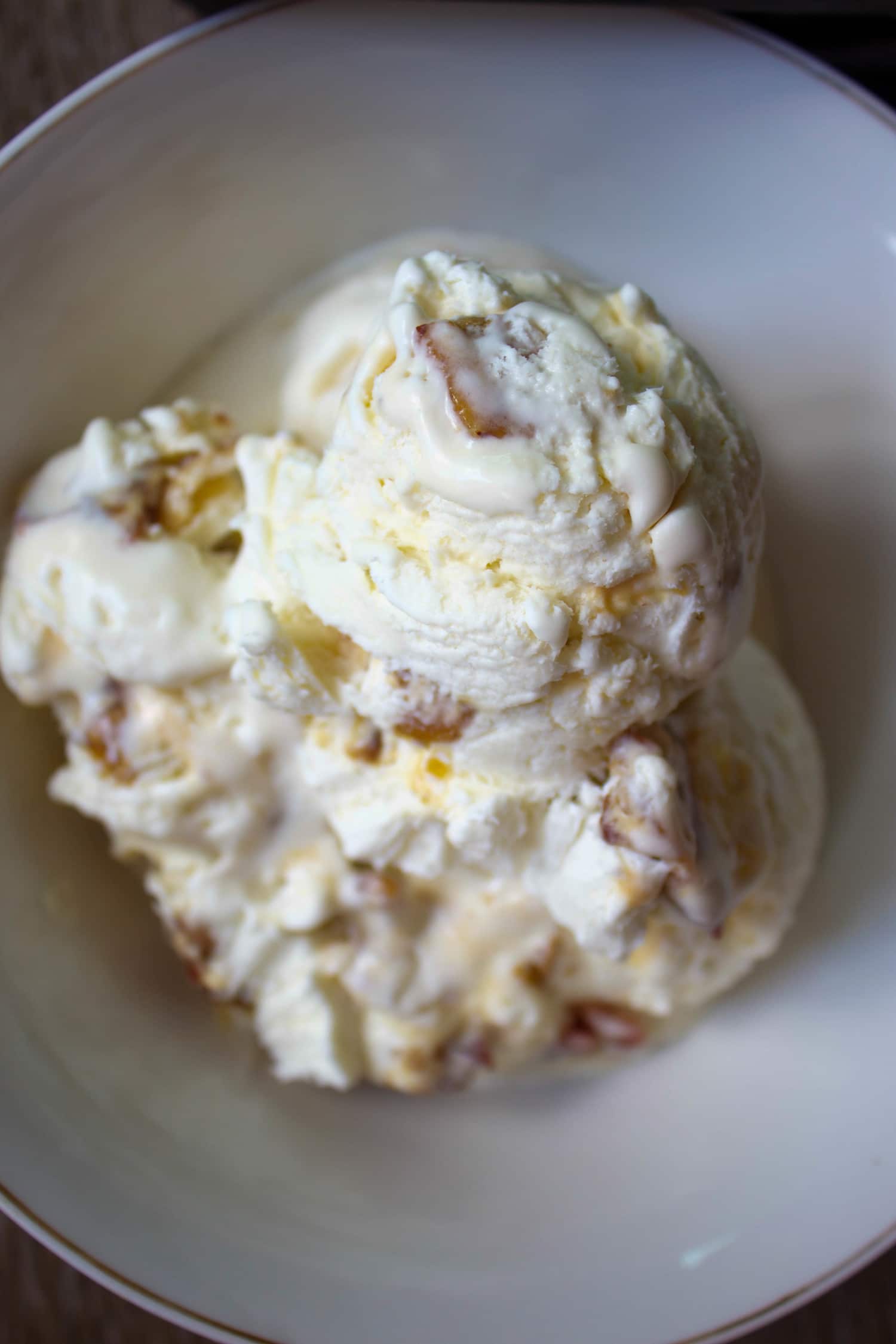 Luckily for my boyfriend's ears, who was over at the time, this recipe takes minutes to make. I actually felt bad saying 'thank you' to the people who tried it (which was slim because I ate the majority of it) because it was so easy. When you think homemade ice cream you think churning and hours and that's just not what happened here.
You're only minutes away from cold and creamy ice cream that will no doubt relieve all your stress when you dig in. Next time I make this I promise I'll "try" to share. Or not.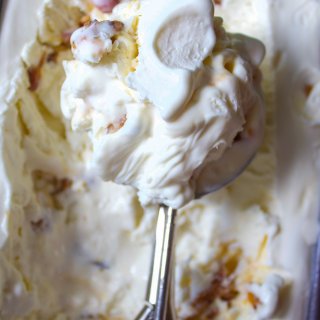 Ingredients
3

cups

heavy whipping cream

cold

1-14

ounce

can sweetened condensed milk

3

tablespoons

bourbon

2

teaspoons

pure vanilla extract

2

cups

bourbon bacon brittle

broken into small pieces
Instructions
Pour the heavy whipping cream into a mixing bowl. It's very important that it is very cold so it whips easily. Using a stand or hand mixer, whip the cream until fluffy and stiff peaks form, about 4 minutes.

In a separate bowl, combine the sweetened condensed milk with the bourbon and vanilla.

Fold the mixture into the whipped cream a little at a time.

Once combined, fold in the brittle pieces.

Pour it all into a 9x5 bread pan and cover with plastic wrap.

Place in the freezer for at least 6 hours to set.